---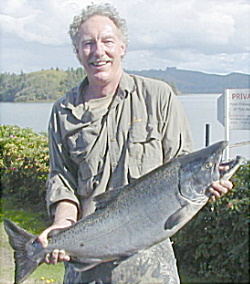 Caught on the Siuslaw River, 5 Miles North of FML.
---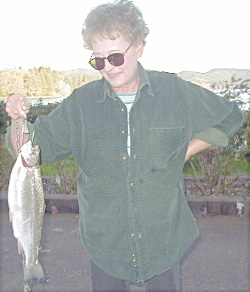 10.25.3 Caught off the dock !
---
This twenty two inch, six pound Rainbow Trout was caught from our dock on 9.12.03 at 4pm, on a REAL windy day.
The stinker even broke her fishin' pole!
---
8.12.3
8.8.3
5.8.03
5.22.03
These kelp greenling's or sea trout were caught on the South Jetty of the Siuslaw River....6 miles north of FML 6.4.03
7.15.03
2003
This is what a fish in the net looks like!