!-onMouseover Link CSS Script-© Dynamic Drive (www.dynamicdrive.com). For full source code, installation instructions, 100's more DHTML scripts, and Terms Of Use, visit dynamicdrive.com-->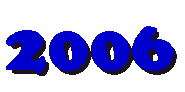 Arpil 23rd, 28" 6 lb.Steelhead and trout.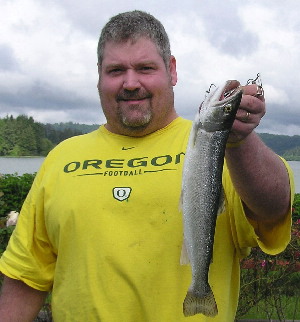 5.28 Nice trout-ski Gerry :O)
6.4 Three bright trout. Thanx for emailing this pic & for the article (below) you guys!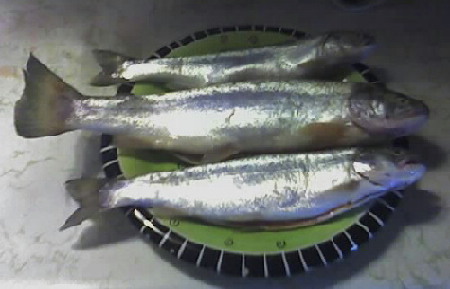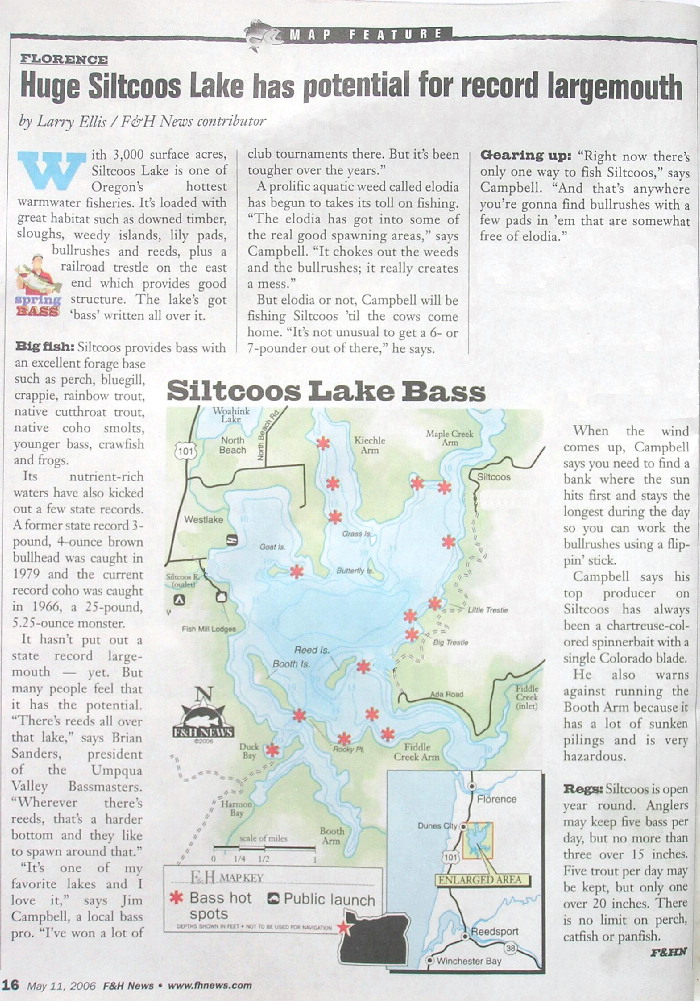 An Osprey dropped this fish and it splash landed on this picnic table... EEK!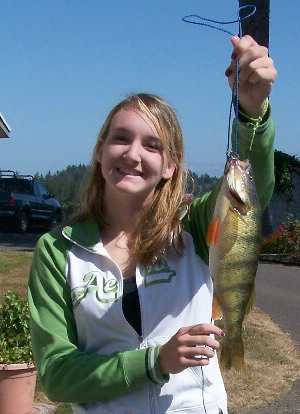 August 2 lb. 13 1/2" Yellow Perch... FYI... 2lb 2 ounces is the Oregon State Record!
Oct 20th Blue Back or Sea-run Cutthroat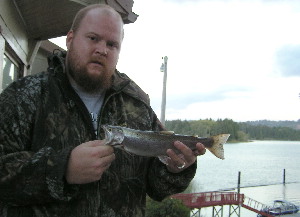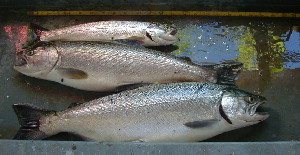 Oct. 25th 2 Jacks and a Trout.
22lb. 34" Caught on the Sisulaw River 5 miles north of FML in early October.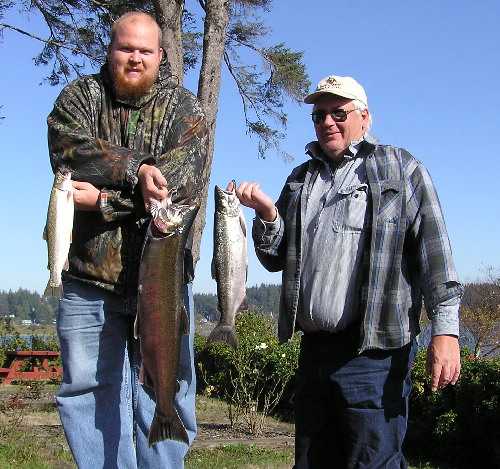 13lb 32" October 30th
Oct. 1st .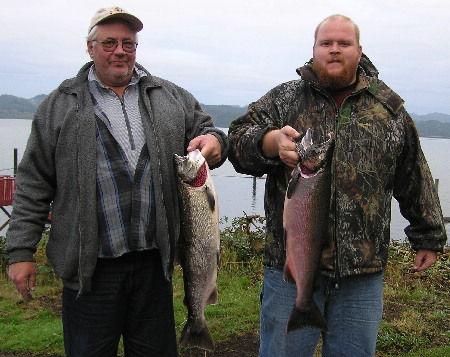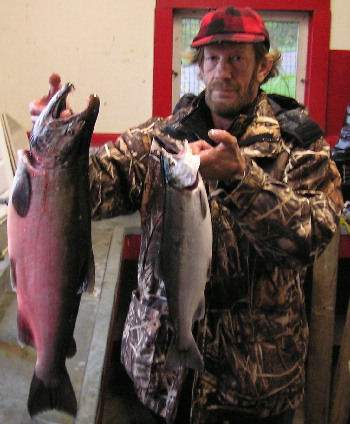 Nov. 11th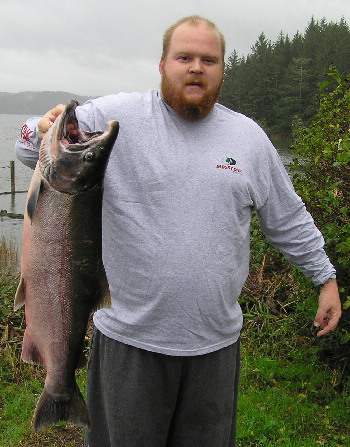 15lb Nov. 13th

32" Salmon and Crab from the Sisulaw River, 5 miles north of FML.

If your picture appeares on this page, and you would like to add additional information next to your picture, email it to me by clicking on the icon below.